(310) 571-1111
Open House Services for Realtors

No More Carrying Your Signs


No More Getting Your Clothes Dirty


No More Damaging Your Car


No More Broken Signs


No More Throwing Your Back out


No More Putting Yourself In Danger at every intersection



No More Using Your car as a Storage Room
$39 Per Open House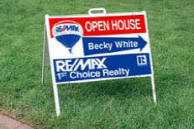 1) Will pickup all of your signs and flags from your office or your storage facility at no extra charge.

2) Will store all of your signs in our West LA Facility at no extra charge.

3) All of your signs & flags will be display by 9:00 am for full exposure from the morning joggers to the family going out for breakfast.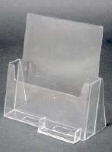 4) Will maintain all of your signs (cleaning or fixing the broken leg) at no extra charge.

5) When you open an account with TCC, we will provide you with a brochure box with a business card holder.

6) When you email us your brochure, we will make color copies ready for your open house for an additional 30¢ per copy.

7) When you provide us with the location of your open house, our staff will provide you with a map of where your signs will be strategically displayed.
Additional Services
• We can pick up your basket of goodies from your house or store and deliver them to your open house or we can make the arrangement for you. Just tell us what you would like: cookies, a cheese platter, drinks or flowers.

• We can pick up keys and documents after the open house has ended for delivery anywhere.

• In case of an emergency or you simply feel under the weather, and you can't make it to your open house, we can provide you with a member of our professional staff to do the greeting and report back to you with all of the contact information.

• Lock Box Installation

• Valet Service

• Security Cameras

• Refill your Outdoor Brochure Boxes

Coming Soon
Our store on the web for all your open house needs


Copyright © 2012 The Courier Company - All Rights Reserved. Privacy Policy